Right from the start in product sales, distribution and continuously with offering an integrated medical laboratory service, Bio-Check has been devoted to advanced biotechnology developments and technology. Exploring a large number of local and imported high-quality diagnostics products and equipment, it turned out that local R&D excellence can compete very well with established overseas manufacturers. Therefore, business in Research and Development of Life Sciences was launched in 2004. Superior clinical diagnostics products are developed and produced in cooperation with the Development Center of Biotechnology and successfully marketed at home and abroad.
In 2011, on the solid basis of professional medical technology, Bio-Check made a further step in investing in R&D of molecular biotechnology equipment
Through mastering market trends, products with innovative design are aimed not only at user-friendly automation, but at higher performance and more cost-effective molecular biotechnology equipment. Extraordinary products sold worldwide go through continuous improvement and evolution.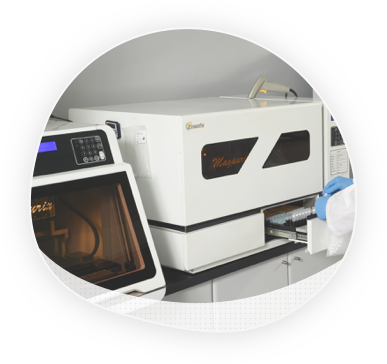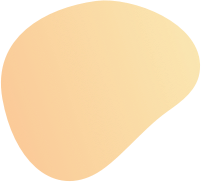 Bio-Check is dedicated to the development of automated solutions and various types of reagents, including rapid test kits for early screening of specific diseases, nasopharyngeal cancer screening reagents, blood bank testing reagents, cell staining reagents, etc., Bio-Check offers services across the fields of life sciences research, investigation and clinical diagnostics.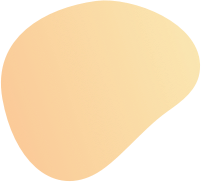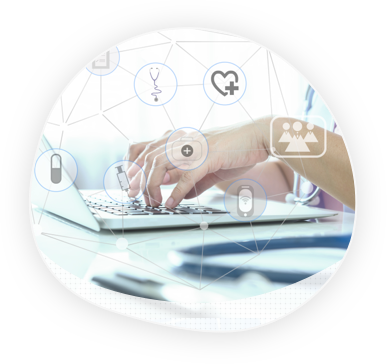 Hospital Information System Integration
Bio-Check helps establishing tailor-made Laboratory Information Systems (LIS) and connecting it to customers' original hospital information system (HIS) through an application programming interface (API). With this the integration of functions in medical administration such as electronic signature, test report query, user management and more can easily be achieved.